I was whiny last week about not seeing acceptance to Boston. But I received the email the next day: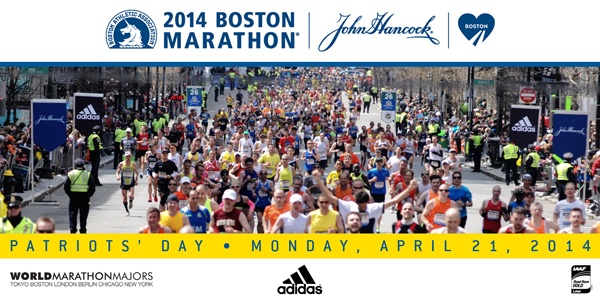 This is to notify you that your entry into the 118th

Boston

Marathon

on

Monday, April 21, 2014

has been accepted, provided that the information you submitted is accurate.
So I'm in with the other 36,000. This scene at the Hopkniton High School is going to be epic. How can they fit so many people into that space? I learned last time I ran it in 2009 that the place to go is directly to the starting line area. There are port-o-johns there. There are enough of my running club friends coming for us to almost have our own bus to the starting line! I now hope to get enough marathon training in during the ski season to make this a decent race. In it for Boston Strong. That theme should be quite prevalent this coming April.